2022 Testimonials from the happy owners
of OLD WEST
puppies
These are the testimonials and emails from previous puppy buyers. We LOVE to hear about our puppies in their new homes. IF you have an Old West puppy and would like to let us know how he or she is doing, please email us. We love seeing pictures of our kids as they grow up with their new families. Please click on the year at the bottom on this page for testimonials from each year.
---
6/3/22
Greetings from Iowa. Still traveling with Tucker. Today is his birthday and we celebrated with a doggie birthday cookie. Heís still such an amazing travel companion. Hope all is well back in California! Once we settle back into a house, we may need to get a companion for him and will find out from you your litter plans. This guy is amazing! He goes everywhere with us and we meet so many people because they stop for him. Here are a few pics from today. Look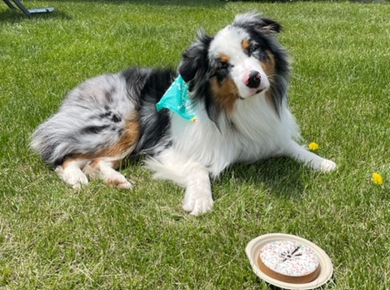 ---
6/3/22
Hi Kitsy,
I can't believe Fay is turning 1!
We absolutely love her. She has quite the personality, definitely is an Alpha Dog, and who would have known she would look and act like she does from her first puppy pictures. She is wickedly smart, super fast, loves to learn and beautiful. People stop us all the time to comment on her looks.
She is a great trail walker, just passed her AKC Trick Dog test and his in puppy agility and seems to love it.
Thank you so much for allowing her to come into our lives.
Warmest Regards,
Courtney and Fay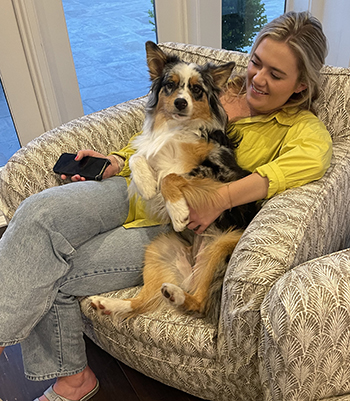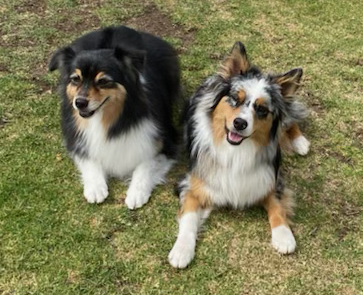 ---
5/10/22
Hi Kitsy,
I want to share some pictures. Rui (litter from Ransom & Kindle) is such an amazing dog , he is gentle, funny, friendly and silly boy. He loves people, dog and kids, always smile.
Thanks Kitsy for breeding such awesome pups, hope everything is well.
Thanks,
Alice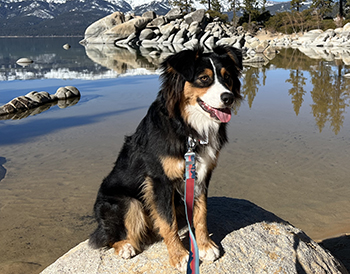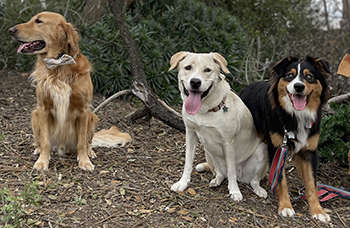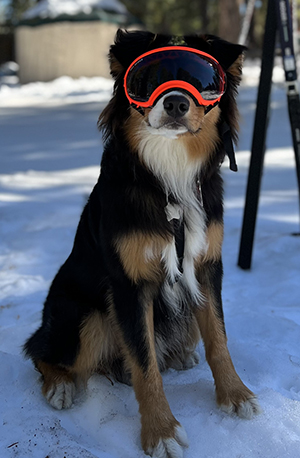 ---
5/8/22
Send kisses to Scout and Loretta from our boys!
Federica Carrion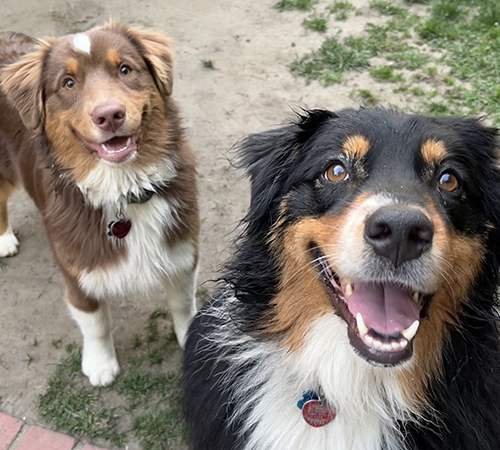 ---
4/22/22
Hi Kitsy,
We are in Tennessee with Tucker (Loretta X Sutter). Just wanted to let you know he was amazing today. We walked across a swinging suspension bridge. Didnít faze him a bit. Sorry you canít see him well. He was lead dog. Bridge was too narrow to walk along side us. This dog has everyone stopping and talking to him. He is a credit to your breeding! Karen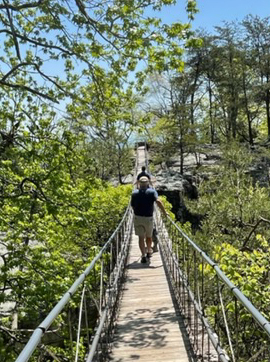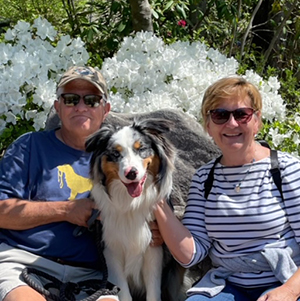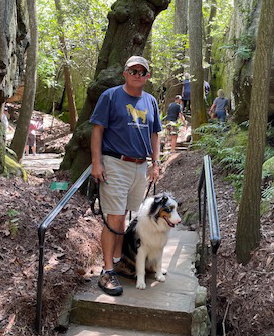 ---
2/27/22
Hi Kitsy,
I wanted to share this picture of Pearl with you, Kindle and Ransom's baby born in 2021. You really know how to breed the best dogs! She is by far the most delightful, fun, intelligent dog we have ever owned! She makes us laugh and brings so much joy to our lives every day! Just wanted to say thank you and tell you job well done ❤
Vicki & Dave Kellams
Santa Barbara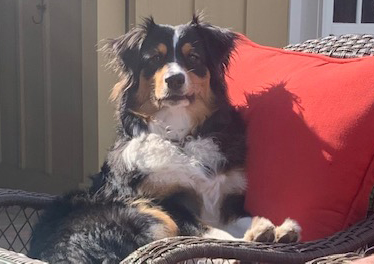 ---
2/26/22
Hi Kitsy,
Just wanted to send you a few pics from the road. Tucker (Loretta x Sutter) is an AMAZING dog. He has trained so easily. We take him everywhere with us and he is so socialized. He was walking the streets of Tombstone, AZ yesterday and gets to meet so many people. He is beautiful and so smart.
Thank you!
Karen Bates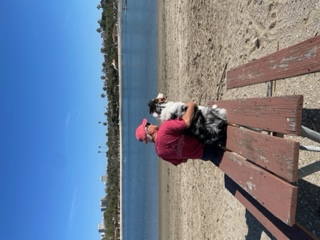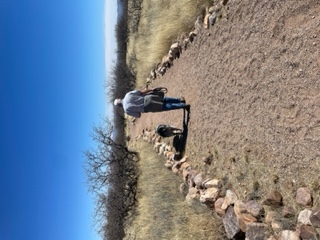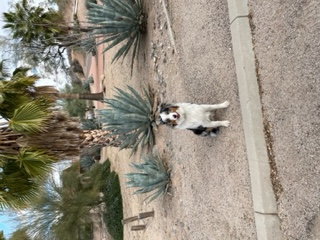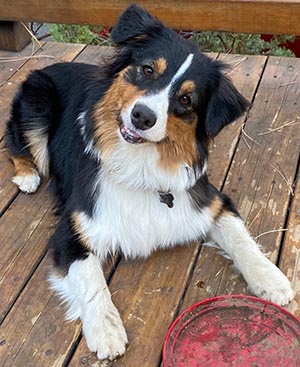 ---
1/7/22
Hi Kitsy,
Just wanted to send you an update and picture of my gorgeous Enzo on his first birthday. He is just the sweetest most lovable dog ever. He and Elska are doing great and are so good for each other. Hope you are doing well!
Elyse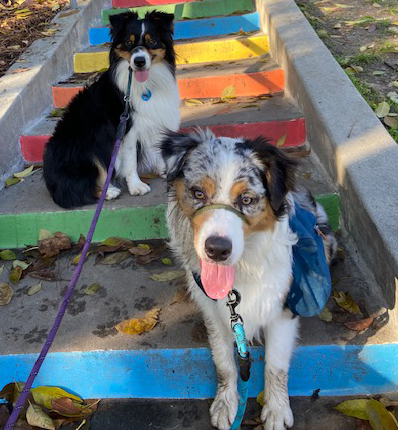 ---
1/7/22
Hi Kitsy,
Itís been a few years since weíve reached out but we wanted to let you know that our boy, Quigley, just turned 11 on December 27 and is doing great. He continues to bring us so much joy and a bit of Chaos even at 11. We hope you are doing well and just wanted to say Thank you for our boy!
Rusty & Teresa Lewis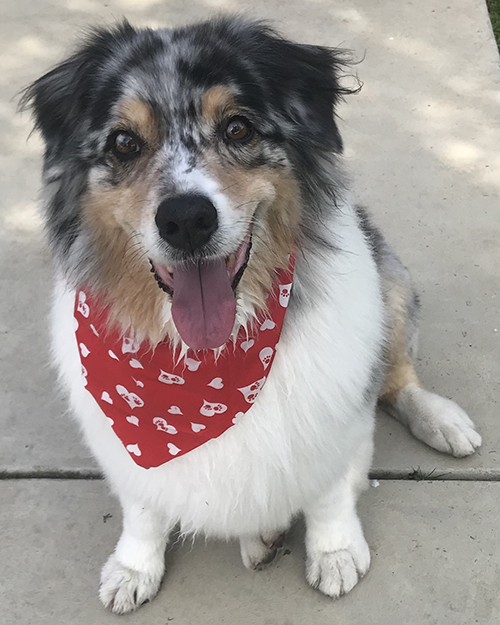 ---